No results were found for the filter!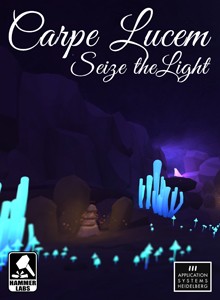 Carpe Lucem - Seize the Light (download)
A meditative puzzle game in virtual reality. Solve tricky puzzles in a world full of mysterious secrets. Make steampunk styled flowers bloom using the power of light rays to unveil new worlds. In a relaxed, no pressure environment...
Rhem II SE - The Cave Special Edition (download)
RHEM II SE - The Cave Special Edition expands the huge world of the original RHEM 2 by a new unseen area with many new puzzles and challenges. The additional goal is to find one quarter of a medaillion that you may need in the...
RHEM I SE: The Mysterious Land (download)
RHEM is a first person adventure featuring brain-teasing puzzles for your Mac. You arrive in the world of Rhem by a stolen rail car. For a moment, you must simply sit tight, unable to escape. Then, the car begins to roam this world,...