Products from Runesoft

No results were found for the filter!
Rhem II SE - The Cave Special Edition (download)
RHEM II SE - The Cave Special Edition expands the huge world of the original RHEM 2 by a new unseen area with many new puzzles and challenges. The additional goal is to find one quarter of a medaillion that you may need in the...
RHEM I SE: The Mysterious Land (download)
RHEM is a first person adventure featuring brain-teasing puzzles for your Mac. You arrive in the world of Rhem by a stolen rail car. For a moment, you must simply sit tight, unable to escape. Then, the car begins to roam this world,...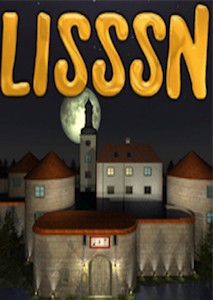 Lisssn (download)
Learning music as an adventure "Lisssn" is a point-and-click adventure game for listeners in the style of adventure classics such as "RHEM" with many puzzles and mysterious machines to set in motion. But instead of having only to look...